Interested in Short-Term Rentals in Tampa FL? Call Sunshine Rental!
Whether moving for a temporary job or wishing to get away from it all for a time, short-term rentals in Tampa FL are for you! Some incredibly comfortable and conveniently located properties throughout the Tampa Bay area are perfect for tenants to live or property owners to manage and rent out. No matter what side of property rental you're on, Sunshine Rental Holdings can provide you with the guidance you need for selecting the best long-term rental properties. Call today!
Short-Term Rentals for Tenants
Florida's sunny beaches, shopping centers and entertainment venues offer the perfect vacation destination for anyone looking to take a break from their busy life. However, staying at a hotel or resort can be costly if you wish to stay for a few weeks or longer. That's one reason those visiting from out of state prefer short-term vacation rentals. Some other benefits of renting a home or condo include:
No Long-Term Commitments – Long-term rentals are precisely that: short! Rather than signing a contract and being locked into living at a location for a year or more, short-term rental terms can be daily, weekly, or monthly. This gives renters (and property owners) more flexibility and doesn't commit anyone to a term length they don't want or can't manage.
Comfortable Living – If you've ever tried living out of a hotel room for more than a week, it's not always the most comfortable experience. As many amenities as a hotel or resort might offer, they cannot emulate the same comfort of living in a private residence. Especially if you plan on staying in an area for longer than a few weeks, rental condos and homes are your best option.
Not Just for Vacation – While it's easy to think all short-term rentals for Tampa FL are for vacation purposes, that isn't always the case. For instance, some jobs might require temporary relocation for a short period. Or, you need to be closer to family when contending with health issues or otherwise. No matter your reason for a short-term rental, you can find a property to fit your needs.
Short-Term Rentals for Property Owners
There's plenty to be had from short-term rentals for the property owners, too. In fact, property owners often find managing short-term rentals rather than long-term is easier and has higher income potential. However, many of these factors depend on the property management you provide for your rental locations. Thankfully, Sunshine Rental Holdings offers some of the best property management services in the Tampa Bay area. We are committed to the care and maintenance of your properties and help your rentals be found on popular listing sites like VRBO, Airbnb, Booking.com and more.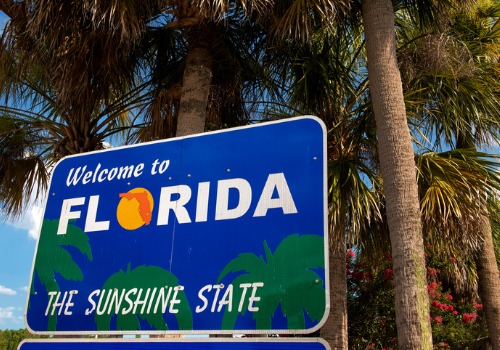 Call Today
Whether you are searching for a place to stay temporarily or interested in starting short-term rentals in Tampa FL for your existing properties, Sunshine Rental Holdings can help. Call our office at 813-212-6952 for questions about our rentals or property management service. Sunshine Rental Holding's main office is located at 29200 Bay Hollow Dr, Wesley Chapel, FL 33543.