Seek Out the Best Short-Term Rentals for Wesley Chapel FL
Looking for a place to stay in the Tampa Bay area but not needing a long-term commitment? You're not alone! Thankfully, hundreds of properties are available for short-term rentals in Wesley Chapel FL, St. Petersburg FL, and the communities throughout Tampa Bay. Call Sunshine Rental Holdings, and we can set you up with comfortable, affordable, and convenient condo and home rentals that are sure to delight!
What are Short-Term Rentals Best For?
From the vacationing beachgoer to the working professional, short-term rentals are perfect for a variety of scenarios and occasions. No matter your unique need for temporary living space, Sunshine Rental can help you find a property that perfectly fits your preferences. Short-term rentals are best for:
Vacations

Sunny days, clear beaches, and the incredible entertainment in the Sunshine State can't be beat! If you wish to take yourself, your partner, or your family on vacation, the Tampa area in Florida is an excellent choice. With a short-term rental, you can enjoy the comforts of home while on vacation and without committing to extended rental terms.

Staying Near Family

Any number of issues can occur with your family. Managing these concerns sometimes requires you to be closer to home or other family. However, coordinating with family can become problematic if you aren't living in Florida. For these scenarios, short-term rentals prove incredibly convenient, allowing individuals to relocate for as long as is necessary.

Relocating for Work

While most jobs will have you working in one office and staying local, some professions require individuals to move around more often. Salespeople, traveling nurses, and other professionals sometimes relocate temporarily to provide services or produce leads in different parts of the country. And thanks to short-term rentals, working professionals can live comfortably during their time away.
Expert Property Management from Sunshine Rental
It takes a lot of work for those interested in hosting short-term rentals in Wesley Chapel FL! Property management is no easy task, and not every property owner is up to it. That's why Sunshine Rental Holdings offers our support for those interested in starting short-term rentals of their own. Our property management services aim to take the stress of management out of an owner's hands. We promise detailed cleaning, reliable maintenance, and consistent booking of new tenants for your condos and homes.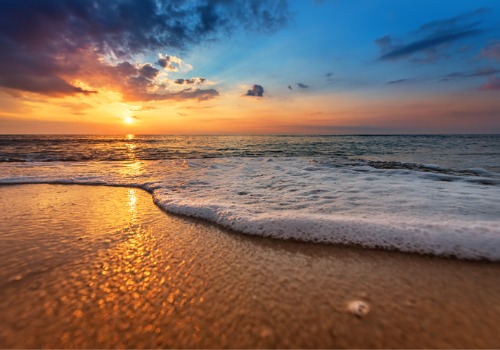 Call Today
For your next vacation, temporary relocation, or any other reason, find the best short-term rentals for Wesley Chapel FL through Sunshine Rental Holdings. If you have questions about our vacation rentals or our additional property management services, call 813-212-6952. Sunshine Rental Holding's main office is located at 29200 Bay Hollow Dr, Wesley Chapel, FL 33543.