Book Your Condos with the Best Property Management in Tampa FL
If you own property in Tampa and throughout Florida, there are excellent opportunities for you to profit from your property acquisition. However, renting out condo space for vacations or temporary living is only lucrative if you can manage and advertise your property properly. That's where Sunshine Rental Holdings LLC can help! We are locally known for our exceptional property management for Tampa FL and the surrounding communities. Let Sunshine Rental lend a hand if you wish to profit from your Florida real estate!
The Sunshine Difference
Sunshine Rental Holdings strives to set itself apart from other local property management companies. Like our clients, Rich and Heather of Sunshine Rental started their condo rental journey looking for affordable yet reliable property management service. However, with the issues they kept running into, they decided to take property management into their own hands. Now, Rich and Heather look to set Sunshine Rental apart by offering:
Fair Pricing Models

The average compensation expected of most property management companies can be pretty costly. Most local managers ask for 25% to 50% of the rental cost for each unit they manage. Those same companies might also surprise you with hidden costs and markups. Conversely, to stay competitive and give property owners a break, Sunshine Rental only charges 15% of the cost to rent a unit for our management services, with no additional fees.

Quick Compensation

Part of your property manager's job is managing payment for your rental condos (after applying their costs). Thus, the payout for your vacation rentals depends on them. However, for property owners, that can mean waiting weeks to months before seeing your share hit your bank account. Sunshine Rental believes this extended wait for compensation isn't fair to our clients. That's why we guarantee a payout within three days of guests arriving at your rental unit.

Better Advertising

What good are your properties doing for you if no one finds them to rent? Unfortunately, not much! And not every property management company excels in optimizing your property listings (even when it's a service they offer). Thankfully, such isn't the case with Sunshine Rental. We employ listing experts who understand SEO best practices to ensure your property can be found at the top of sites like Airbnb, VRBO, Booking.com, and more.
What We Do
Sunshine Rental goes above and beyond for our clients, ensuring the highest quality property management in Tampa FL. We treat your properties with the care they deserve and help manage guest questions, check-ins/outs, maintenance issues, and more so you don't have to. As such, some of what you can expect from Sunshine Rental include:
Five-Star Ads – Our team uses professional photos, expert writing, and SEO expertise to create property listings that rank higher on leading listing sites.
Dynamic Pricing – We implement a price algorithm that helps your ads generate up to 40% more income wherever they're placed.
Maintenance & Cleaning – Sunshine Rental hires experienced cleaners and maintenance staff to ensure your property is cleaned and cared for during and between each visit.
Damage Dispute – If damage occurs to your rental unit, Sunshine Rental coordinates repair and maintenance, ensuring you're compensated, and all issues are resolved.
Prompt Tenant Care – We quickly answer tenant inquiries and address issues as they arise, responding to tenants within an hour or less.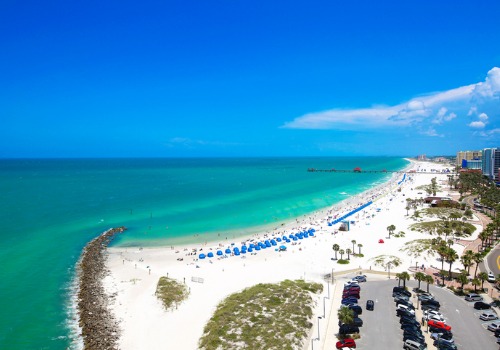 Talk with Our Team
Find success and profit with your Florida rental properties with help from Sunshine Rental Holdings LLC and our property management for Tampa FL. To learn more about our management services, or if interested in our available condos for rent, contact us today at 813-212-6952 or via our online form. Sunshine Rental Holding's main office is located at 29200 Bay Hollow Dr, Wesley Chapel, FL 33543.