Ditch Hotels and Resorts and Choose a Vacation Rental in Tampa FL
Are you planning your next family vacation to the Sunshine State? There's so much for you to do! Florida has endless shopping, unique entertainment, incredible food, and countless beaches. And why not enjoy your Florida vacation to its fullest? You can find some truly incredible places to stay for affordable prices when searching for a vacation rental in Tampa FL or anywhere else throughout the state. One call to Sunshine Rental Holdings LLC, and we'll set you up in some incredibly comfortable and luxurious condos, making your stay truly special.
Why Choose Vacation Rentals?
There are about a dozen different choices when deciding how to spend your vacation in Florida. From campers and trailers to hotels and resorts, the options are endless! However, few housing options beat the comfort, convenience and affordability of having a vacation rental property to yourself! Some of the best benefits of choosing a rental condo or home to stay during your vacation's duration include:
Affordability – If you're vacationing with your family or a larger group, a vacation rental is the way to go. If staying at a hotel or resort, the cost of rooms per night can quickly add up. Thankfully, vacation rentals can accommodate multiple people, so you aren't paying for multiple rooms, thus saving money in the long term.
Privacy – Between housekeeping, staff, and guests, your stay at hotels, campsites, or resorts are never truly "private." Conversely, staying at a vacation rental is almost the same as staying in your own home. You have an entire house or condo to yourself!
Space – Besides privacy, vacation rentals also afford you more space. Typical rental properties feature a kitchen, living room, several bedrooms, bathroom, dining area, and plenty of closet space. Whether as a couple, a few friends, or your family, you'll have the space you need to spread out.
Convenience – When staying at a hotel or resort, you lack the same amenities and features as you would find in your home. With vacation rentals, nothing is lacking! Features like washers & dryers, fully-stocked kitchens, high-speed internet, etc., are available to tenants when staying at any Sunshine Rental property.
Only the Best Rentals with Sunshine
At Sunshine Rental Holdings, we understand how crucial where you stay is to the enjoyment of your vacation. As such, we go above and beyond for our tenants, ensuring you have everything you need to make your stay the best possible. We promise to include amenities like fully-stocked kitchens, free Wi-Fi, pool access, fresh sheets and linen, toiletries, beach supplies, washers & dryers, and more with each property. And if you need cleaning or assistance, our friendly staff is available 24/7 to answer your inquiries.
Or, if you own a vacation rental in Tampa FL and need help managing it, Sunshine Rental Holdings has you covered. We offer exceptional property management services for residents throughout the Greater Tampa Bay area. We strive to provide higher quality service than our competitors can offer, with reduced compensation rates, faster rental payouts, and optimized listing services.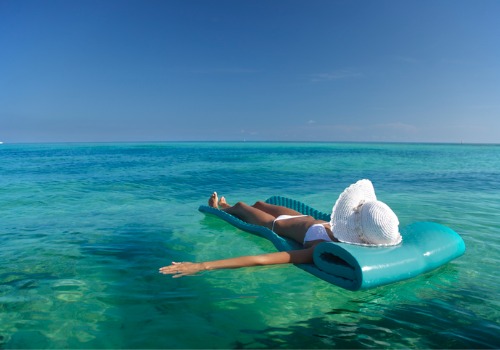 Talk to Sunshine Today!
Whether you're looking for the best place to stay or need help managing the properties you own, your vacation rental in Tampa FL with Sunshine Rental Holdings LLC is in capable hands. To learn more about our vacation rentals or property management services, contact us at 813-212-6952 or via our online form. Sunshine Rental Holding's main office is located at 29200 Bay Hollow Dr, Wesley Chapel, FL 33543.