Find Exceptional Long-Term Rentals in Tampa FL
When it comes to plentiful sunshine, beautiful beaches, incredible entertainment, and a fantastic selection of cuisine, Florida can't be beat! However, if your stay in the Sunshine State is expected to be longer than your standard vacation, short-term rentals, hotels and resorts won't do the trick. Thankfully, you can still enjoy the luxury of a vacation condo but opt to stay for longer! With Sunshine Rental Holdings, we provide exceptional properties for long-term rentals in Tampa FL.
Why Choose Sunshine for Your Extended Stay?
Whether for work or family, relocating yourself for any amount of time can be challenging. For this reason, Sunshine Rental strives to make renting a property as straightforward as possible for our guests and tenants. When you choose a Sunshine property for your long-term rental, you can expect:
Fully Furnished Condos – There's no need to purchase furniture, appliances, or most home necessities when moving into a Sunshine condo. Our properties come fully furnished, with many amenities provided by Sunshine Rental ahead of time.
Utilities and Extras – If there's concern over juggling multiple utility bills for electricity, water, garbage disposal, or internet, Sunshine has you covered. Sunshine Rental manages the primary utility costs for all our properties, with flat fees built into your rental agreement.
Flexible Terms – Long-term rentals in Tampa FL are usually at least 12 months. However, Sunshine Rental can happily oblige if you need your property for longer or shorter periods. Our rental terms are flexible and easily renewable, with periods available for a week, month, six months, or a year.
Conveniently Located – Sunshine Rental's properties are in some of the best areas in Tampa Bay. From St. Petersburg to Wesley Chapel, you can find condos within a stone's throw of exceptional shopping, entertainment, and dining options, not all vacation-related!
Vacation Rentals and Property Management
In addition to our long-term rentals, Sunshine Rental Holdings offers luxury vacation rentals and excellent property management services. For those looking for the perfect vacation getaway, we supply quiet and comfortable short-term property rentals within a short distance of beaches, fine dining and more. Or, if you're on the other side of vacation rentals, Sunshine Rental provides property management services for property owners in need. We strive to offer affordable management fees, faster payouts for rentals, and high-quality customer care for you and your tenants.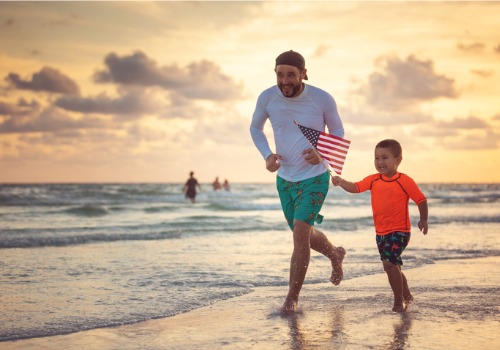 Call Sunshine Rental Today
When you urgently need a place to stay for an extended period, you can easily find comfortable, luxury properties with Sunshine Rental Holdings' long-term rentals for Tampa FL. To learn more about our property rentals or property management services, call 813-212-6952. Sunshine Rental Holding's main office is located at 29200 Bay Hollow Dr, Wesley Chapel, FL 33543.