Count on Exceptional Property Management Near You
Are you having trouble finding quality property management in the Tampa Bay area? You're not alone! Countless property owners are searching for a property management company that can best assist in caring for and renting luxury condo units and private homes. However, finding the right company that meets all your requirements can sometimes prove challenging. That's why Sunshine Rental Holdings, LLC set out to start our own property management company! We strive to offer clients exceptional property management near you.
Why Choose Sunshine Rental?
There are dozens, if not hundreds, of property managers available to choose from in Tampa, FL and throughout the Sunshine State. However, local management companies tend to operate similarly, making finding property managers that truly stand out difficult. That's where Sunshine Rentals differs from the rest! We noticed some of the issues with area property managers and created our company as a direct response! From Sunshine Rental, you can expect:
Reasonable Rates

Most property managers will ask for 25% to 50% of the cost to rent a property as compensation for services. Unfortunately, this rate can also come with hidden costs and fees not initially discussed. To provide complete transparency and maximize our clients' profit potential, Sunshine Rental only asks for 15%, with no additional fees.

Money in Your Wallet

After a tenant begins renting your condo, it can take anywhere from several weeks to months before you see your share of profits hit your bank account. At Sunshine Rental, we think such a wait is unacceptable. Instead, we guarantee our clients receive their share of the payout within three business days after guests arrive.

Listings Where You Need Them

The key to making money from your property rentals is ensuring they can be found on popular listing sites like VRBO and Airbnb. However, not every management company is knowledgeable enough to optimize your rental listings properly. The opposite is true for Sunshine Rental: we hire expert writers and photographers to ensure you have the most effective, up-to-date property listings and ads.
Sunshine Rental's Management Services
Thanks to Sunshine Rental, property management near you no longer has to be challenging to arrange. We work tirelessly for our clients, promising the utmost care for properties and tenants. Our team is committed to providing exceptional services, including:
Unit Maintenance & Care – Our cleaning staff and maintenance crews are experts at what they do. After tenants leave, we thoroughly inspect your property, ensuring it's clean and ready for your next guests.
Dynamic Pricing & High-Performing Ads – Our online ads for your properties can generate up to 40% more income based on our dynamic pricing algorithm, listing optimization, and ad placements.
Constant Support – Whether you have a question about our management services or your tenants have questions about their property rental, our managers are quick to provide answers and alleviate your problems or concerns.
Damage Dispute Resolution – If damage from tenants occurs to your property, we promise quick resolution and compensation for damage done. For bad enough damage, we work to help find appropriate services for complete repairs.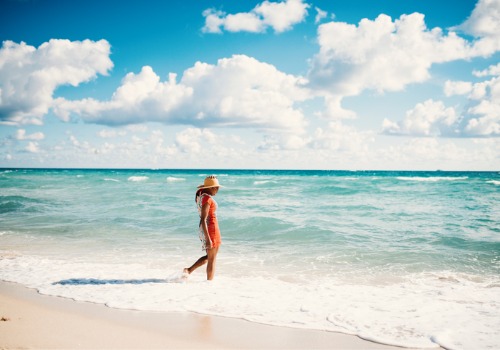 Call Tampa's Trusted Property Managers
Don't settle for less than the best property management near you! Instead, ensure you get high-quality management services from exceptional property managers in Tampa FL: Sunshine Rental Holdings, LLC. To learn more about our services, or if interested in our available vacation rentals, call 813-212-6952. Sunshine Rental Holding's main office is located at 29200 Bay Hollow Dr, Wesley Chapel, FL 33543.