Enjoy Your Stay in an Upscale VRBO in Wesley Chapel FL
Are you feeling like a warm vacation on a beach, sipping a fruity drink and enjoying the beauty of the ocean? It sounds like you could use a vacation in Florida! But where should you stay? Where can you find an affordable location that's big enough for your family, close to the beach, and has plenty of excellent dining and entertainment? Why not try Wesley Chapel? Located near Tampa and St. Petersburg, Wesley Chapel is a great place for any vacation. And to make your trip better, stay at an upscale VRBO in Wesley Chapel FL, from Sunshine Rental Holdings!
Sunshine Rental Has You Covered
While hotels and resorts have their appeal, staying at a vacation rental like a condo is hard to beat. Condo rentals give you plenty of freedom and flexibility to spend your vacation time how you want. Whether lounging in luxury or always traveling to the next destination, Sunshine Rentals ensures you have everything you need to make your visit happy and comfortable.
Everything You Need

Going somewhere unfamiliar while on vacation means you're without the comforts of home. Or are you? With Sunshine Rental, home is wherever you want it to be! And to make your stay at a "home away from home" more manageable, our properties come with the essentials: a washer & dryer, a fully-stocked kitchen, high-speed Wi-Fi, toiletries, clean linen, and more. We even offer a few extras, like beach supplies or games for your kids.

See the Tampa Area's Best

Location is everything for your vacation. Being close to dining, shopping and entertainment lets you make the most of your trip. And so you aren't stressing over planning every aspect of your trip, let Sunshine Rental help! We give our tenants a helpful welcome packet at every location, with a guide to some of Tampa's, St. Petersburg's, and Wesley Chapel's best restaurants, theme parks, nightlife and more.

Excellent Customer Care

At Sunshine Rental, we go the distance to ensure your experience at our condos is always exceptional. And to ensure we achieve this goal, we are always available to our renters. Whether you have a simple question or have a technical concern with your property, our management staff and maintenance crew are always quick to help or provide an answer.
Our Rentals and Property Management Services
Whether looking at a VRBO in Wesley Chapel FL, or interested in another of our vacation rentals in St. Petersburg and the Tampa area, you're sure to find the perfect property with Sunshine Rental. To see what our luxury condos offer, you can find any of Sunshine Rental's properties on listing sites like VRBO, Airbnb, or Booking.com. Or, if you're looking for help on the other side of vacation rentals, Sunshine Rental offers expert property management services. Partner with Sunshine; you can profit from your rentals while we care for the rest!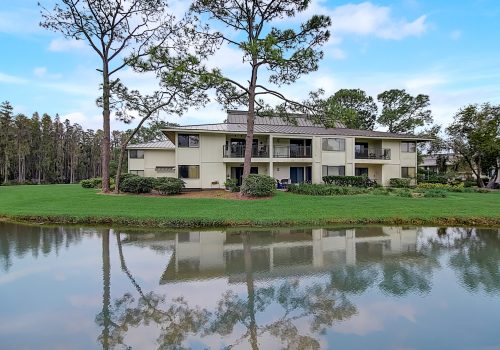 Call Today
Are you ready for your Florida vacation? To find the best deals on the best VRBO for Wesley Chapel FL, talk with the vacation rental experts at Sunshine Rental Holdings! Learn more about our properties by calling 813-212-6952 or contacting us via our online form. Sunshine Rental Holding's main office is located at 29200 Bay Hollow Dr, Wesley Chapel FL, 33543.