Make Your Stay Memorable with a Vacation Rental in Clearwater FL
As you and your friends and family plan for your next Florida vacation, deciding where to stay is one of the most important decisions you can make! And while hotels and resorts are an option, finding what you want for an affordable price isn't always easy. That's why many vacationers instead rent a home or condo during their stay in the Sunshine State. If you are searching for an exceptional vacation rental near Clearwater FL, see what's available through Sunshine Rental Holdings LLC.
Are Vacation Rentals Right for You?
While a vacation rental isn't the only way to enjoy your vacation, it's one of the best! Rather than staying in cramped trailers and campers or spending significant money renting a hotel room for a few nights, rental condos and homes provide an affordable, versatile alternative.
Greater Affordability – There's no denying how expensive a vacation can become. Thus, you want to save money anywhere you can! And thanks to the size of vacation rental homes and condos, the cost to put up your group for a few days is significantly less than if you had to rent several hotel rooms or stay in a resort.
More Privacy – What would you prefer: staying at a hotel with noisy guests in neighboring rooms and halls or at a secluded residence? The choice is obvious! Thanks to vacation rentals, you and your family can get the privacy you deserve on vacation.
Extra Space – While hotel rooms range in size, they can't compare to the space an entire home or condo can provide. Renters can easily fit any home or mid to large-sized group into a rental unit, with plenty of space for people to spread out and stay comfortable.
More Amenities – When you stay at a hotel or resort, do you have access to a full-sized kitchen, washers and dryers, or high-speed internet? For the most amenities that keep your vacation stay as easy as possible, renting a home or condo is your best bet.
Going Above and Beyond for Our Tenants
At Sunshine Rental Holdings, we strive to make your stay as comfortable, enjoyable and stress-free as possible. To this end, our property managers and maintenance staff quickly answer any questions or concerns you have with your vacation rental near Clearwater FL. Furthermore, every unit features amenities like a washer & dryer, a fully-stocked kitchen, toiletries, etc., to make our tenants' stays at convenient as possible. And if you're unsure what fun, eating, and activities are available near your rental, our Florida area experts can make a few recommendations!
Or, if you're in the market for renting out your own condos or homes to potential vacationers, you're in luck! Sunshine Rental Holdings offers exceptional property management services for Tampa Bay and throughout Florida. With affordable rates, fast payouts, and optimized ad listings, we set ourselves apart from other area property management companies.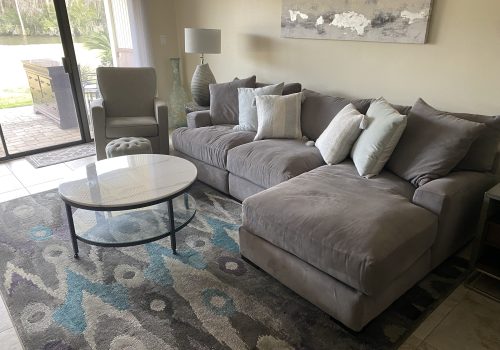 Give Us a Call
Keep your vacation planning simple by finding a vacation rental near Clearwater FL that everyone can enjoy! Reach out to Sunshine Rental Holdings LLC today to see what luxury condos we have available! You can learn more about our rental units or property management services by calling 813-212-6952. Sunshine Rental Holding's main office is located at 29200 Bay Hollow Dr, Wesley Chapel, FL 33543.