Count on Sunshine Rental for Exceptional Short-Term Rentals in St. Petersburg FL
Incredible vistas, an exciting nightlife scene, sunny beaches, stellar shopping and entertainment; Florida has it all! Florida is one of the go-to vacation destinations in the U.S., with St. Petersburg being one of the top places to visit! However, if you truly want to maximize your comfort and relaxation on your Florida vacation, you need somewhere to stay. Instead of sinking thousands of dollars into overpriced hotels, you can find exceptional short-term rentals in St. Petersburg FL, through Sunshine Rental Holdings.
Why Do Families and Individuals Prefer Short-Term Rentals?
Obviously, for vacation purposes, long-term property rental isn't what you need. However, is short-term rental the best decision? Short-term rentals might be among your best living arrangements depending on your needs and how you wish to spend your time. Many people prefer short-term rentals due to their:
Flexibility

Renting a home or condo temporarily doesn't require the paperwork and agreements a long-term rental requires. Short-term rentals are easy to set up for tenants and property owners, and the length of terms is always flexible. Whether you wish to stay for a few days, weeks, or months, there's a property for you.

Comfort

Booking a hotel room makes sense when staying a few nights in an unfamiliar location. However, if staying for longer lengths of time, the comfort and novelty of hotels and resorts quickly wear off. If you wish to truly capture the comfort of home while on your vacation, short-term rentals provide you with all the at-home necessities and amenities you need.

Not Only for Vacation

Sunshine Rental's short-term rentals for St. Petersburg FL aren't only for vacationers. For numerous reasons, we've hosted dozens of working professionals and individuals looking for temporary housing. Whether relocating for a temporary job, needing to be closer to relatives for a time, or just wanting a change in scenery, our properties will make your stay a pleasant one.
What About Property Management for Short-Term Rentals?
Although your rental condo is still your own, managing the upkeep for rental units takes more work than you might realize. For this reason, many property owners rely on services provided by Sunshine Rental Holdings. We offer expert property management for short-term rentals in St. Petersburg FL, and throughout the Sunshine State. Our expert staff, cleaners, and maintenance crew ensure your properties are taken care of. Sunshine Rental understands what makes your rental property stand out and can optimize its listing for sites like VRBO, Airbnb and Booking.com. Rest assured, with Sunshine Rental, your properties are in good hands.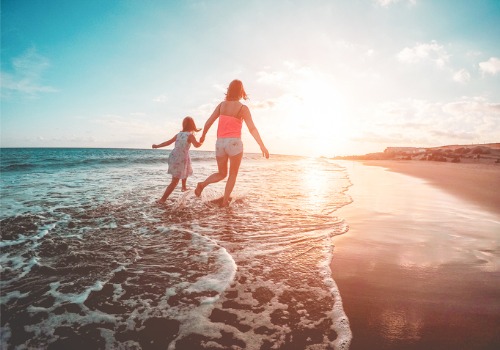 Talk with Our Team
Whether looking for a place to stay or needing help managing your property, learn everything you need to know about short-term rentals in St. Petersburg FL from Sunshine Rental Holdings! For questions about our condos or to request a quote for management services, call 813-212-6952. Sunshine Rental Holding's main office is located at 29200 Bay Hollow Dr, Wesley Chapel, FL 33543.