Trusted Rental Property Management for St. Petersburg FL
As someone who already owns (or is interested in purchasing) vacation property in Florida, you understand how in-demand this real estate is. Furthermore, for those wishing to vacation in the Sunshine State, there's a huge market for property owners offering affordable condos, homes or apartments to stay. However, significant work and effort are involved if you want to profit from renting out your vacation units. To turn your rental properties into proper passive income sources, you need the support of rental property management in St. Petersburg FL. It's time to give Sunshine Rental Holdings a call!
What Does Property Management Handle?
Being a landlord without a property manager requires significant engagement from property owners. You must manage the pricing, listing, cleaning, maintenance, tenant care, etc., for all your units, which can significantly cut your time and profit. Thankfully, hiring a property management company like Sunshine Rental ensures the care of your units is in capable hands. We offer services such as:
Check-In, Check-Out & Listing Management

Sunshine Rental will create listings for your units on popular listing sites like VRBO, Airbnb or Booking.com. We manage your units' rental scheduling, coordinate check-ins/check-outs, and handle extras like welcome packets, parking passes, etc.

Unit Upkeep

The cleaning, care and maintenance of your rental units can all be handled by an expert property management team. Sunshine Rental provides cleaning and maintenance for existing tenants and thoroughly cleans units between each guest stay.

Tenant Care

If issues arise at a rental property, your property management company can take responsibility. We ensure tenants' questions and concerns are answered and resolved promptly, with responses to inquiries within an hour or less.

Damage Disputes

When damage occurs to your property (and it will), property management companies like Sunshine Rental have you covered. We handle any damage disputes with tenants, ensure you're compensated, and repair/replace the damaged items or fixtures.
Why Choose Sunshine?
Sunshine Rental Holdings is a property management company for property owners operated by property owners. Rich and Heather, the founders of Sunshine Rental, first began offering property management services after discovering local property managers didn't quite meet their standards or expectations. Thus, when you hire Sunshine Rental, we strive to correct some of the issues we faced when searching for rental property management in St. Petersburg FL ourselves!
Fair & Transparent Pricing – The standard property management company will charge their clients 25% to 50% of the rental cost of a unit for managing it. However, this percentage doesn't include some of the extra costs and fees your property manager will sometimes charge. Instead, Sunshine Rental only asks for 15% of the cost of a unit and doesn't surprise clients with hidden fees.
Fast Payout Schedules – When working through property management companies, most property owners don't immediately see their portion of profits. On average, the payout for your rentals occurs after a stay is complete, 30-45 days after check-in at the earliest. Instead, Sunshine guarantees a payout within three days of guest arrival.
Expert Listings – To ensure your property is found on popular listing sites, Sunshine Rental creates highly-optimized unit profiles to advertise. Using professional photography and SEO expertise, we create listings that rank well on VRBO, Airbnb, Booking.com and more.
Dynamic Pricing – Sunshine Rental's price algorithm enables your property ads to generate up to 40% more income, no matter where they're placed online.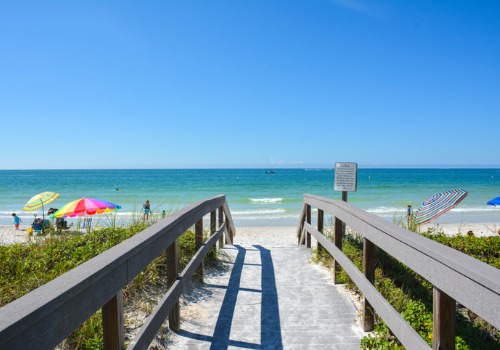 Call Today
Don't settle for anything less than the best rental property management in St. Petersburg FL for your vacation rentals. Enlist the expertise of Sunshine Rental Holdings LLC! To learn more about our services or see our vacation rental listings, call 813-212-6952 or reach us via our online form. Sunshine Rental Holding's main office is located at 29200 Bay Hollow Dr, Wesley Chapel, FL 33543.