Leave Property Management in Wesley Chapel FL Up to the Experts
When building your short-term and vacation rental business, acquiring properties is your first course of action! Once you have homes and condos in place, now is when you get tenants into those properties. However, without proper property management services, you'll be responsible for your tenants, answering their questions, cleaning their units, providing maintenance, and collecting payment. If this aspect of vacation rentals doesn't interest you, why not leave property management in Wesley Chapel FL to the experts? Give Sunshine Rental Holdings a call!
Florida's Best Property Managers
At Sunshine Rental, we've been on both sides of property management. Our goal to find property managers up to our threshold for quality, care and affordability led us to take property management into our hands. With Sunshine Rental as your property management company, you can expect:
Greater Percentage of Profits

Florida's standard property management company will request anywhere from 25% to 50% of the total rental fee as compensation for service (not including hidden fees and markups). However, we think this percentage is too high! Sunshine Rental only asks for 15% of your rental price for service. Furthermore, we are upfront with our clients if extra costs, such as payment for significant maintenance repairs, become necessary.

Quick to Pay

Not only do property management companies try to claim up to half of your profits, but they often hold your share until well after your renters have come and gone! Even if your company promises a payout before the end of rental terms, it can still take weeks to hit your bank account. Conversely, Sunshine Rental wants our clients to see the fruits of their labor right away. For this reason, our clients receive their share of rental income within three days of guest arrival.

Better Property Listings

While you'll find many property managers also offer listing optimization services, not every company knows how to implement this service correctly. Such isn't the case with Sunshine Rental. We employ advertising specialists who understand SEO and how to optimize your property listings for all popular rental sites. Our team will help your property rank high in searches through VRBO, Airbnb, Booking.com, and more.
The Best Aspects of Sunshine's Property Management
At Sunshine Rental, we prioritize the satisfaction of property owners and tenants. Our comprehensive property management services cover every aspect of rental properties in Florida. From scheduling and booking to cleaning and maintenance, we handle it all with a commitment to excellence. Choose Sunshine Rental for property management in Wesley Chapel FL, and enjoy benefits like:
Dynamic Pricing – Our price algorithm helps our clients' listing ads generate up to 40% more income.
Five-Star Ads – We utilize expert writing, professional photography, and search engine optimization to help your ads rank higher.
Unit Care & Maintenance – Our professional cleaners and maintenance crew ensure your rental units are spotless and fully functional, promising thorough inspections between each tenant.
Exceptional Customer Service – We are always quick to respond to tenants' questions and concerns, promising to resolve issues quickly and carefully.
Damage Disputes – If tenants damage appliances, home systems, furniture, etc., we help coordinate repairs and ensure clients are appropriately compensated.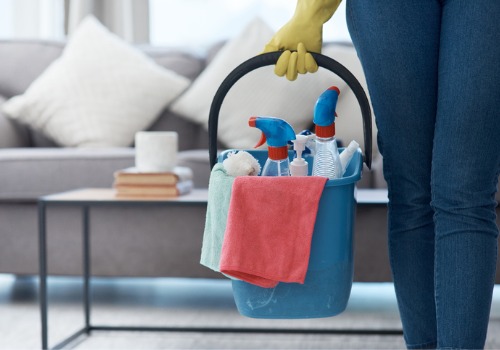 Call Today
Don't leave your property management in Wesley Chapel FL up to less reliable management companies. Instead, property owners can count on the dedication, care and expertise Sunshine Rental Holdings provides. To learn more about our property management services or vacation rental options, call 813-212-6952. Sunshine Rental Holding's main office is located at 29200 Bay Hollow Dr, Wesley Chapel, FL 33543.