Manage Your Vacation Rentals with Property Management Companies for Wesley Chapel FL
Florida's tourism industry is booming! And with the sheer number of people visiting the Sunshine State every year, vacationers will need places to stay. That's where property owners come in; there's plenty of profit to be had from renting out condos to visiting families and individuals. However, managing property rentals can be challenging without help from dedicated professionals. Thankfully, when it comes to property management companies for Wesley Chapel FL, property owners can rely on Sunshine Rental Holdings!
How Does Sunshine Rental Stand Out?
At Sunshine Rental, we understand the frustration of finding reliable property management companies in Wesley Chapel FL. In fact, Rich & Heather, the owners of Sunshine Rental Holdings, were inspired to begin offering property management services based on their bad luck with other local management companies. For these reasons, Sunshine Rental operates differently, setting ourselves apart from the competition by offering:
Transparent Pricing

We've found that many property managers often lack price transparency when selling their management services. Additionally, you can expect most local managers to seek anywhere from 25% to 50% of the rental cost for each managed property. Conversely, Sunshine Rental only asks for a flat 15%. The only other thing property owners might have to pay for are replacement items and repairs for a rental property only after approval.

Quick Payout

If you are using an average property manager and expecting a quick payout for your rentals, don't hold your breath! A common complaint with property managers is the lack of payout until the renter's stay is complete. And when some rental periods go anywhere from several weeks to a few months, that can be too long to wait! Even a delayed payout 30-45 days after guest arrival isn't acceptable, in our opinion. As such, Sunshine Rental promises a payout to our clients within three days of guest arrival!

Excellent Marketing

Many property management companies only focus on the "physical management" of a property, often neglecting the listing and advertisement side of your vacation rental. Thankfully, marketing your property is an area in which Sunshine Rental excels! We employ professionals well-versed in advertising and search engine optimization, allowing us to get your rental to the top of popular listing sites like VRBO, Booking.com and Airbnb.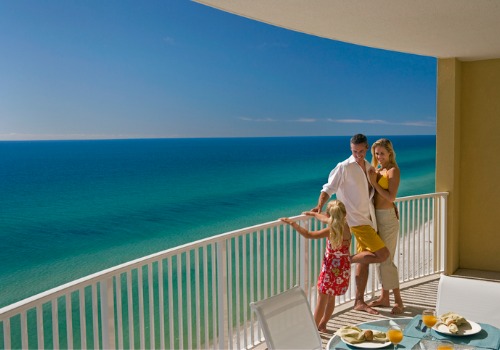 The Best Vacation Rentals in Tampa Bay
In addition to assisting property owners with their vacation rentals, we also list properties of our own! Sunshine Rentals provides luxury condos to vacationers, traveling nurses, career professionals, and anyone wishing for a comfortable and convenient stay. We take great care of our tenants, ensuring a property is clean, updated, and meets the high standards required for property rentals in Florida. After staying in one of our many scenic locales, tenants never want to leave!
Contact Us
If you're tired of the "status quo" with less-than-reliable property management companies for Wesley Chapel FL, find a property manager you can trust. Reach out to the management team at Sunshine Rental Holdings today! To learn more about our services, contact us today at 813-212-6952, or fill out our online form. Sunshine Rental Holding's main office is located at 29200 Bay Hollow Dr, Wesley Chapel FL, 33543.